Welcome to Medea Interactiva
Using innovative technologies for people
Through video games, applications, VR, AR, platforms and more, we develop solutions that leave a strong positive impact in enterprises.
Connection, emotion, inteligence
Our work aims to connect people, convey emotions, use analytics and AI to achieve tangible results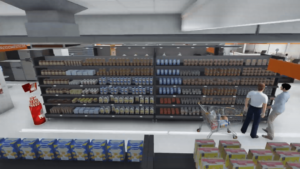 Immersive Virtual Reality learning experience for customer service training.
News and interesting articles
Imagine that you are a human resources professional in a medium-sized company. …
Companies we have worked with
""Medea Interactiva is my ally. For me, working with them means resignification, co-creation, innovation and transparency as they are my right hand. They are indeed one of the best gifts my job has given me."
"Medea's proposals are very different and unique, which lets us hook our employees with courses created under the methodology of gamification."
Are you ready to develop new solutions that will fill people with excitement and give them good results in return?
Send us a message and request an appointment to meet so that together we can build the best possible solution for your company.
Our almost 20 years of experience and more than 100,000 satisfied customers allow us to work with you